THE XIXI YANG BRAND IS ALL ABOUT ELEVATING EVERYDAY LIFE AND MAKING BIG AND SMALL MOMENTS LOOK AND FEEL BEAUTIFUL.
Hi friends! My name is XiXi – pronounced "Shēe-shee", spelled like roman numerals 11 11. I believe in the power of visualizing your dreams and creating the purpose driven life you have always wished for.
As an on-air entertainment journalist, lifestyle, beauty and fashion expert for the Associated Press, CNN, HLN, and more, one of the greatest privileges of my career is having access to the world's leading experts, trendsetters and thought leaders. I'm here to share it all with you! From lifestyle hacks to fashion finds and beauty tips, let's do life together.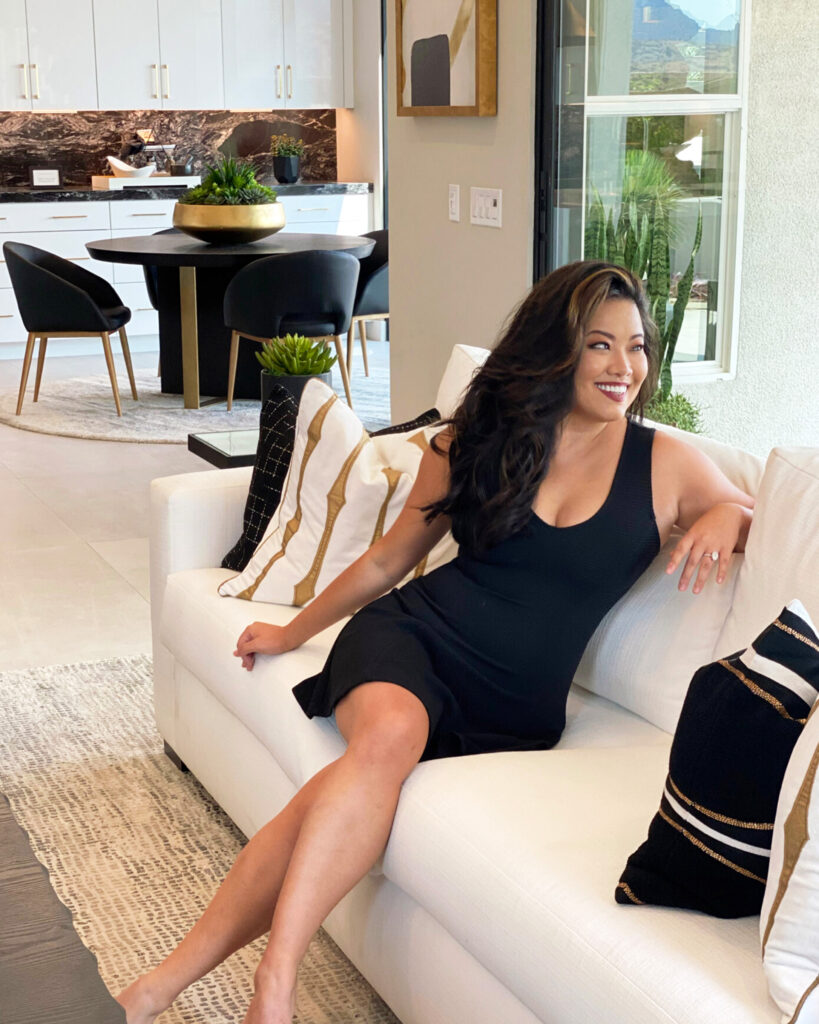 XiXi Yang's journey to entrepreneurship began when she moved to LA in 2011 to pursue her dream of being an entertainment TV Host. While studying journalism and media in college, XiXi knew that if she wanted to interview the stars on-camera one day, well, she would have to be close enough to catch them. But after sending hundreds of resumes and cold-calling just about every major network, she couldn't even land an audition. "Too hyper," said a casting agent. "Too green," said another. 
Feeling utterly defeated, XiXi realized that instead of waiting for someone to hire her for a show, she would have to create her own show. 
Equipped with a handheld camera and a bling'd out karaoke mic, XiXi went around town and interviewed everyone who was willing to talk. She created her first website and started publishing some of the interviews she conducted. The rest is history. After a few years of being a one-woman team, working 2-3 red carpet events a day, and learning how to managed all aspects of the editorial content from producing to shooting to editing, XiXi was hired by the Associated Press to anchor "Live From the Red Carpet" to AP's global viewers. She became an entertainment and lifestyle contributor to all shows across CNN/HLN. She went on to be recognized in Forbes, Yahoo!, and Entrepreneurship as a top media entrepreneur.
In 2018, XiXi launched XiXiYang.com as an outlet to share her life behind-the-scenes and daily inspiration. XiXi wrote to her growing readership about everything she loved — fashion trends, beauty hacks, life tips, and breaking down barriers as a female entrepreneur. She noticed how often women reached out to ask her about her outfits, beauty regimen, career advice, and more.
Global brands in fashion, beauty, and lifestyle took notice of XiXi's growing online community. As a fashion and lifestyle entrepreneur, XiXi has served as a Global Ambassador for Fortune 500 brands like Verizon, Macy's, and Condé Nast. 
Through years of consistent of creating quality content, XiXi uncovered her greatest passion of all – empowering people to elevate the every day moments in life. 
Today, her namesake site serves as a modern lifestyle community. Millions of women from around the world tune in every week to browse XiXi's spotlights on fashion, beauty, home decor, and daily dose of inspiration.
Sponsorship & Gifting Inquiries:
pr@xixiyang.com
All Other Inquiries:
xixiyang@xyzmediaco.com