My influencer journey began in 2011, when I made my first post on Instagram. Back then, I was working as a red carpet TV host and I just wanted to have a place to show off my looks of the day. I remember asking photographers who were on the carpet to shoot the stars to help take photos of me on my iPhone 4S. "Does she think she's famous or something?" Yes, some of them would laugh. Hey, it's hard being consistent in releasing content back then when most people would side-eye you talking into your phone because bloggers weren't a thing! I didn't take social media seriously until 2018, when I was on the brink of turning 30. I had a BIG melt-down before my birthday, realizing that although red carpets were fun, I was never gong to achieve the level of financial freedom I crave through doing only TV. TV was dying. Money was flowing from traditional media to social media. I didn't want to keep living from paycheck to paycheck. I've got to do something else.
I've always had a passion for media because media is permission-less. You don't need anyone's permission to create. Media is how the new generation builds wealth. TV shows come and go, but the online community I've built is mine forever. I leveraged my knowledge in traditional media to social media and launched my blog. From 2020 to now, I've made close to a 7-figure income as a blogger, influencer, and a content creator. Being a content creator has allowed me the freedom to work from anywhere in the world, spend more time with my family, and being super selective in working with brands that are aligned in similar values as mine. It has allowed me to build a dream house in the second most expensive city in the U.S., and launch a media company where I truly feel fulfilled in using my knowledge and resources in media and social media to help entrepreneurs thrive. Most importantly, it has unlocked a deeper passion within me – inspiring others to elevate every moment and reach their full potential. 
However, to get to this point was hard. Contrary to what many people think, I have never worked more my whole life. Running a website and multiple social media platforms is equivalent to 5 full-time jobs – I'm the agent, the talent, the writer/producer, the editor, and the accountant! 
Below, I'm sharing 5 valuable tips I've learned to help me take my influencer brand from hobby to business:
FIND YOUR VOICE AND COMMIT
Find your area of expertise. The days of influencers looking hot, doing and knowing nothing are gone. Nowadays, the type of people who truly thrive online are the ones who have an area of expertise. Yes, I'm especially talking about the ones with "day jobs," the ones who truly don't want to have a following to have a following, but rather use social media to get attention for their business. Figure out an area where you can talk about for days, something your friends and family come to you for help on, and figure out how you can leverage those skills to help an even wider audience online. Conduct market researches in your field. What are people searching for the most pertaining to your area of expertise? You've got to intentionally post the topics people are looking for to grow. Commit to your voice, your knowledge, your expertise. When a video or a photo pops up on your timeline, it's so easy to be tempted to think, "If this worked for them, let me do it too!" It will not work. You are you. Don't ever forget it. 
ESTABLISH A SOCIAL GAME PLAN
In order to win in social media in 2013, you've got to be on at least two platforms consistently. I used to drive myself crazy by working on a blog each morning, then shoot a Youtube video on something else that afternoon, only to realize I forgot Instagram. Find 1-2 platforms to focus on depending on your strength. How do you tell stories? Through words, photos or videos? If writing is your strength, consider launching a blog. If photos is your strength, consider Instagram and Pinterest. If video is your strength, focus on long-term video platforms like Youtube… you can always edit those longer videos into short format soundbites without having to shoot twice. Write out your Youtube scripts and save those… you can easily turn them into blogs and podcasts later. If there was a post that did well last year or a year before, figure out a way to bring it back with an update or a twist. You don't have to re-do the work for a single post. 
CREATE A CONTENT CALENDAR
I used to think some influencers are creative everyday and just have ideas for content 24/7, that is not the case. They've mastered something called "Content Batching," which is allocating a schedule of 1-2 days (or more) to shoot a week, and committing to those hours as if it was a 9-5 job. You are not going to be consistent if your only strategy is shooting when you feel like it. When creativity strikes you, write down the idea on a note pad. 
PITCH, PLEASE
When I started my blog, I used to cold-email at least 10 brands a day. With the amount of people on social media now, you've got to stop waiting for others to find you. If there are brands you've been wanting to work with, tag them in your posts because you genuinely love their products. Trust me, they'll notice. If you have an idea for a collaboration, most social-friendly brands have an influencer email address on their social media page! If they don't, check out their official website for the "Contact Us" section. 
NEGOTIATE
Just like any other job, the opportunity or pay you deserve is not going to fall in your lap. You've got to negotiate. There's an art to negotiation most have yet to master. First, start collecting a portfolio of your top posts that performed well in a certain area. Second, show it to the brand as reference and layout a clear vision for the type of content and the frequency of posts you'd like to do for them. Just remember – If a brand says "Yes" to your rate without negotiating with you, you're most likely undercharging. 
WRAPPING IT UP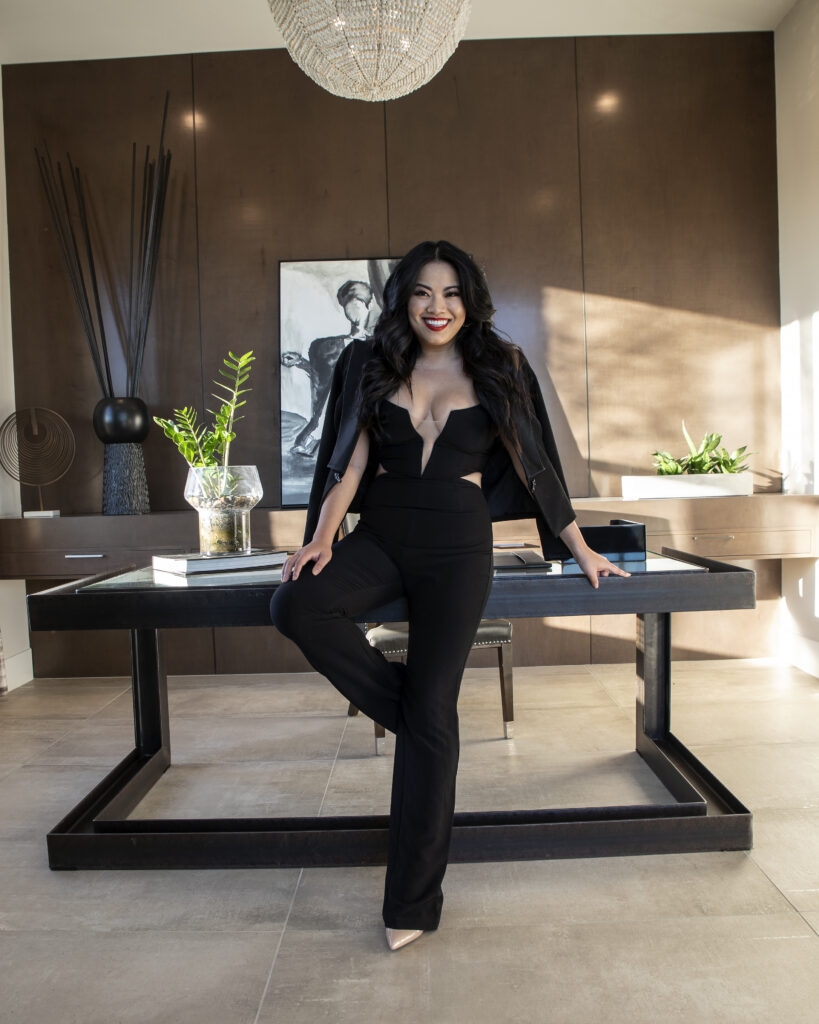 Five years into my influencer journey and I couldn't be more proud of the brand I've built. However, like anything worth having, I didn't build it overnight. Whether you've been doing it for five years or five months, please give yourself time. Stay consistent, humble, and always be willing to learn to better your craft.
If you found this article helpful, please drop me a comment! Find me on Instagram @xixiyang. I will be offering more tools and resources to help you level up this year as an influencer!