Keratin Treatment is everywhere these days — from Jennifer Aniston to Shay Mitchell, Hollywood's top hair secret is finally out! I remember sitting down at the salon to get the Keratin treatment for the first time. I walked out with sleek, shiny hair that was so moisturized and nourished that I felt like a brand new me!
The only downside? Sitting in a salon chair for over 3 hours. Oh, and paying hundreds of dollars.
What if I told you there was a new, innovative at-home Keratin Treatment that is much more affordable, easy-to-use, and allows you to do the treatment yourself in one hour? Sounds too good to be true?
Gussi At-Home Keratin Treatment
One treatment delivering weeks of shiny, healthy, great hair days! The best part? Non-expert hair enthusiasts like me can do the treatment all by myself at home. 
I'm so excited to team up with Gussi to try the brand's hero product – the At-home Keratin Treatment Kit! I've been hearing a lot of buzz about this treatment kit on social media mainly because there is only a handful of Keratin Treatments we can do by ourselves without the help of a professional hairstylist. 
After some research, I was captivated by the fact that unlike many salon Keratin treatments, Gussi doesn't have toxic chemicals like formaldehyde, which is super damaging to our health.
Everything in Gussi' At-Home Keratin Treatment Kit is formaldehyde-free, clean, safe, non-toxic, and cruelty-free.
Gussi' At-Home Keratin Treatment Kit deeply nourishes & moisturizes hair, adds strength, repairs split ends, reduces frizz, and protects the natural integrity of your hair. 

Whether you have straight, wavy, or curly hair, Gussi doesn't change the natural composition of your hair. The Keratin treatment simply enhances your hair to bring out the shiniest, healthiest YOU!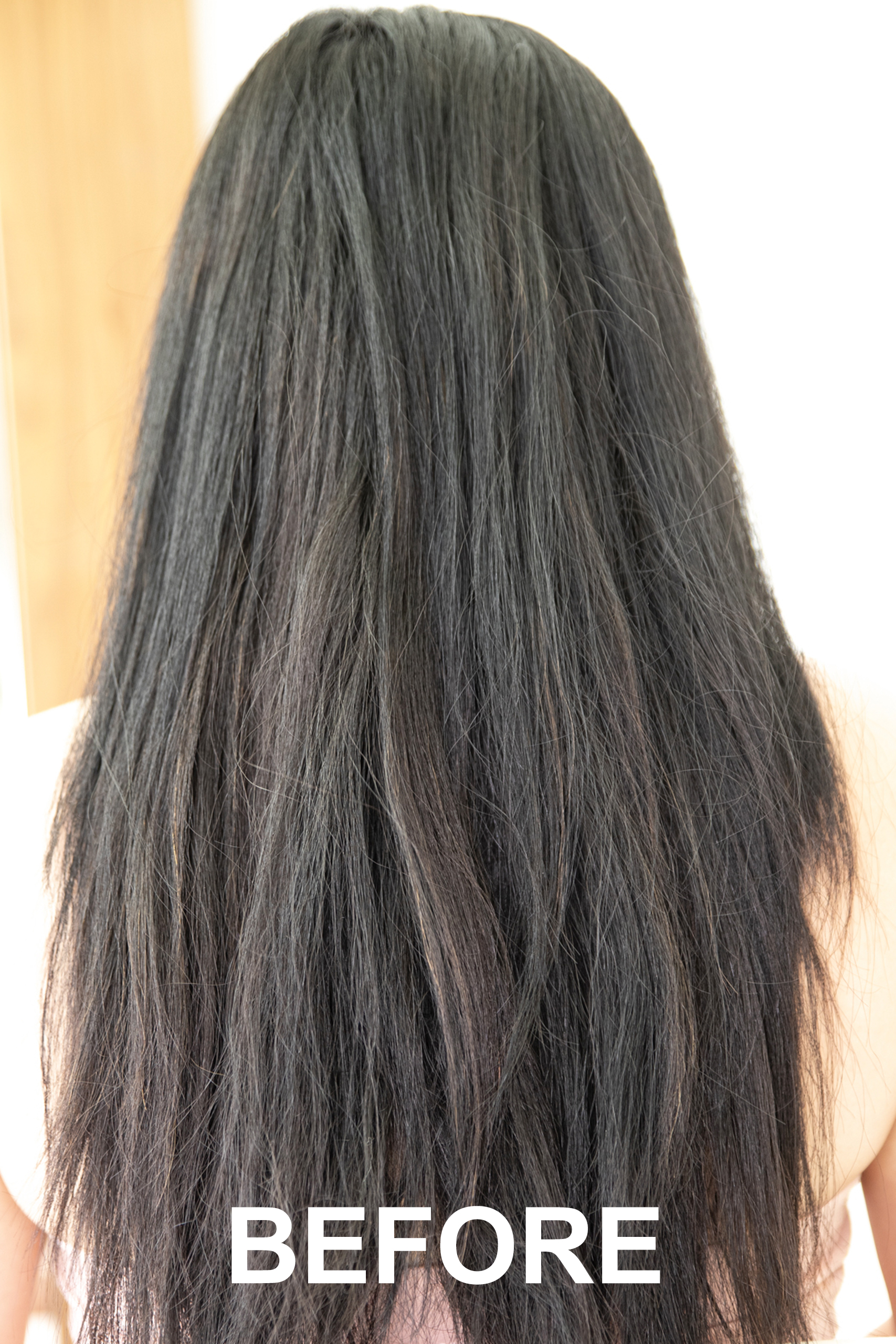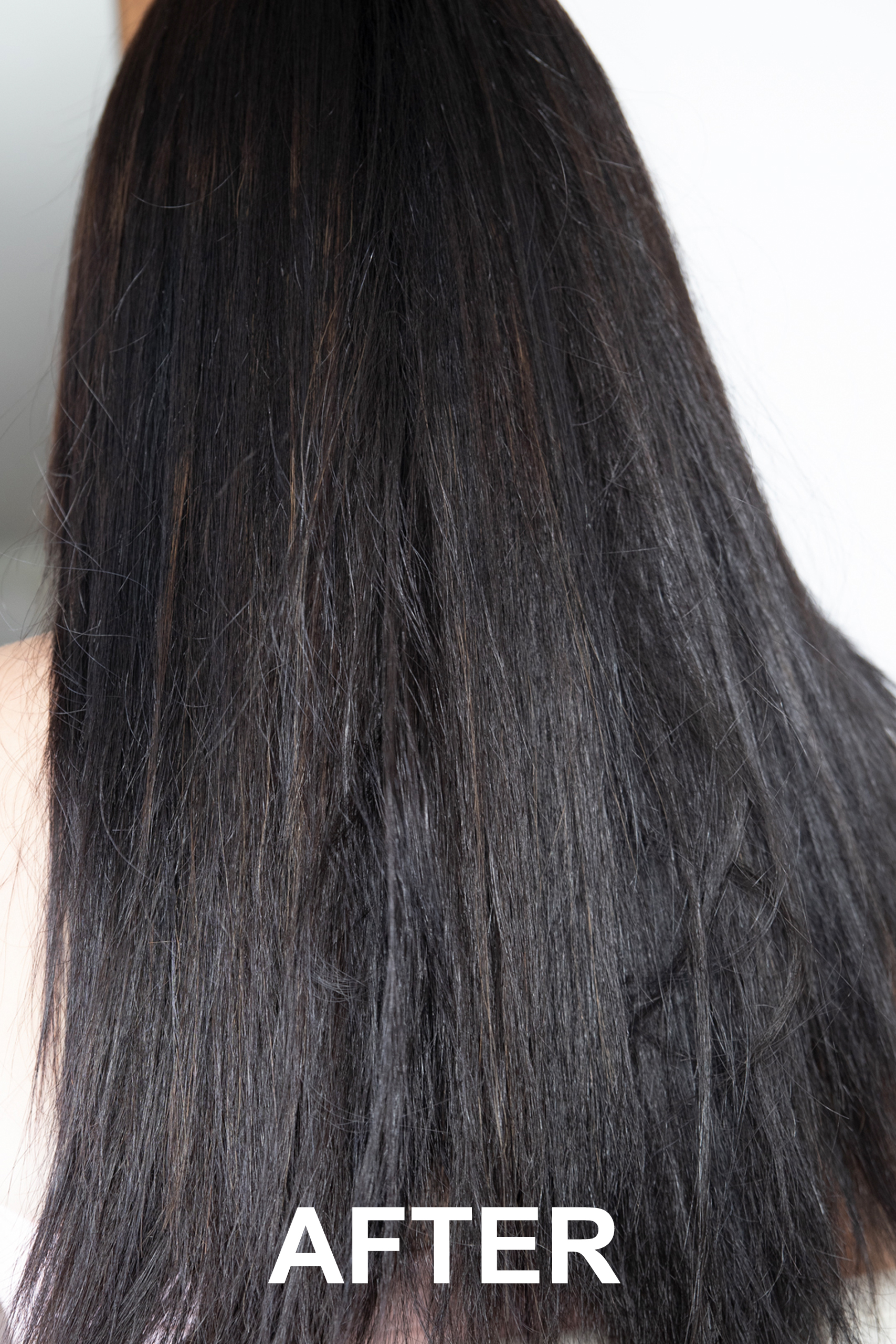 Things I Need: a towel, hair clips, a comb, a brush, a blow dryer and a flatiron, and of course, the Gussi At-Home Keratin Treatment Kit.
Step 1: Washing my hair twice with Gussi' Priming Shampoo, then towel dry. 
Step 2: Parting into 4 sections, then spray with Keratin treatment about 6-8" away from hair, root to tip. Taking my time, I'm combing through each section to make sure every part of my hair is getting the full #GussiGlowup! You should see tiny foamy bubbles in the teeth of your comb, showing you exactly where you've already applied, and where you missed! *Be careful to get the product away from your eyes and clothing.* Now I chill for 15-20 minutes while the Keratin Amino Acids are doing all the work.
Step 3: Time to gently rinse my hair and scalp! But wait – I'm only going to rinse under lukewarm water for 30 seconds. Make sure to not use super hot water. Don't use shampoo or conditioner! There should still be some treatment left in my hair after the rinse. When I run my fingers through my hair, there should be a little slickness to it. Feels kind've like I've applied a leave-in conditioner, but again – no conditioner or products after I rinse this out!
Step 4: Blow drying smooth with a round brush. 
Step 5: Locking my hair in with a flatiron! I recommend turning up the heat to 360-410 degrees Fahrenheit. Run the straightener through your hair at least 3-4 passes for each section to make sure the treatment is locked in.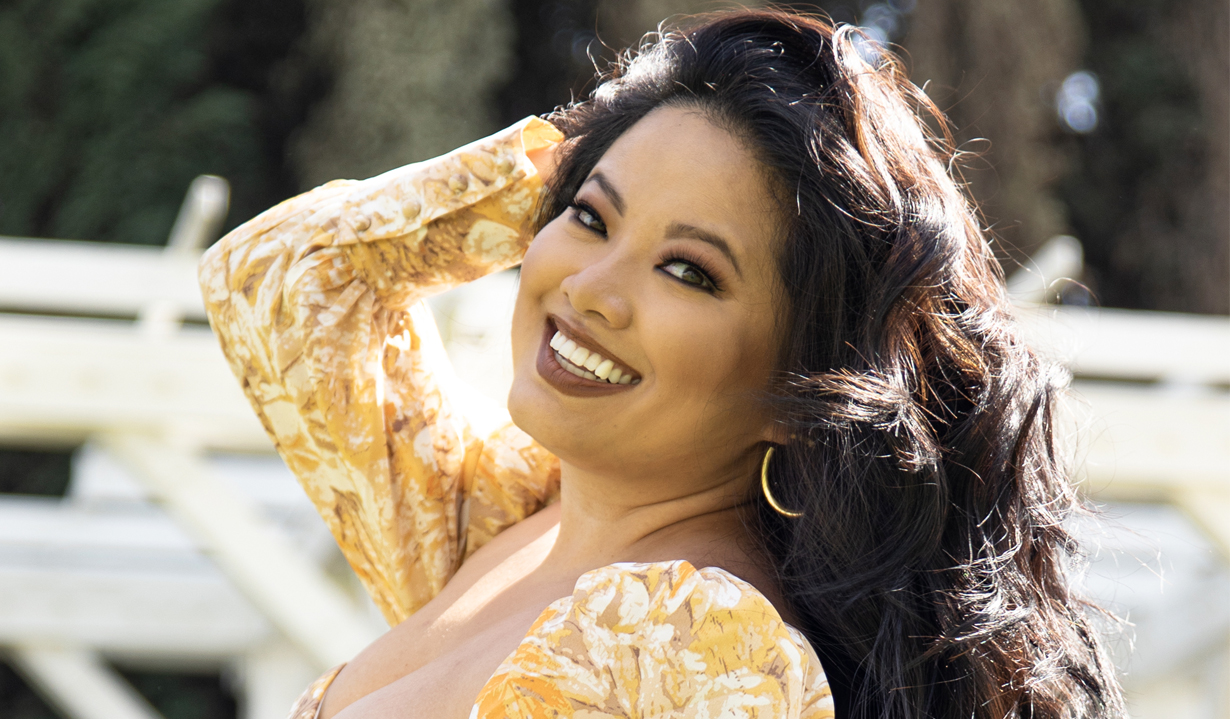 About Gussi At-Home Keratin Treatment Kit
Gussi's hair heroes are all packed with powerful ingredients like keratin amino acids, castor oil, moringa seed oil, soy proteins, vitamins and more to help keep your hair smooth, shiny, healthy and frizz-free. Better yet, all of our keratin hair treatment products are safe for all hair types, including color-treated! Clean, safe and cruelty-free, too.
Code XIXI for 20% Off
Say hello to major hair goals with frizz-free hair for up to six weeks, from just one treatment! Easy, at-home, and done in about an hour from start to finish.
Smooth frizz
Deeply nourish & moisturize
Add strength & rebuild elasticity
Repair split ends
Reveal silky, reflective shine
Cut blow-dry time by ~30%
Improve overall hair health
This is a sponsored blog post, but all opinions are reflective of XiXi Yang's and the editors' of LWXX.